Almost all applications to the Arkansas Oil & Gas commission from the Fayetteville Shale were asking to extend shut in wells as temporarily abandoned, supposedly because prices were too low.  With the highest prices in 15 years, that is no excuse. Today the Arkansas Oil & Gas Commission meets as I write this. They undoubtedly will rubber stamp more such wells to be shut in depriving mineral owners of any income from their property. And it is THEIR property, not the property of an oil company. Mineral owners given notice of such applications should attend the hearings and voice their opposition. Plug it or produce it.
The companies can make money off these wells. They get to claim 50% of the projected reserves at PUD – proven, undeveloped wells. That inflates their reserves, hence the value of the enterprise and helps the stock price as well as their ability to borrow money. It does absolutely zero for the person actually owning the mineral right.
I understand the problem that small producers have drilling, but companies that own minerals in the Fayetteville are large enough to deal with those problems and complete the DUCs and drill new wells.  At this writing, gas futures are well above $8/MCF, more than 4x what it was only 2 years ago. A very real questions is can these DUC (drilling but uncompleted) wells even produce or has being shut in so long actually damaged the formations?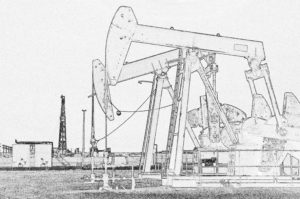 In South Arkansas, a buyer has made an offer on a mineral property for $1,000 per acre. Otherwise, leasing and mineral buying is dead both in the north and the south parts of the state.
Not many years ago a well could be drilled for less than what 4,000' of 7" well casing costs. Currently, a small operator has to order pipe and pay for it, wait 90 days or so to get it, and then if the price increased pay the difference.  Seven inch (7") is about $65/foot, so it cost a quarter million dollars just to have casing for that 4,000' hole. Additionally, vertical wells are logged open hole with electric logs.  Logging trucks are scarce and often a rig has to be paid for extra days just to get logging services.  Rig costs and fuel surcharges add huge sums to the cost of hiring a drilling contractor.
Other drilling problems are getting tools to the site economically. Moving a rig is an expensive proposition. And rigs are reluctant to do a single well. They require multi-well packages. That is especially true in order to get a rig out of mothballs. After all, the drilling contractor has to get the rig ready, find crews and tool pushers to operate it and do all the other things necessary to operate efficiently.  They cannot pull a rig out of mothballs for a single job.
These costs have driven prices so high vertical drilling has almost ceased and the boom is in the Permian Basin with modest increases in other areas. Horizontal wells are logged as cased holes and this is a different animal from the vertical wells.  These factors have put a lot of small operators on the sidelines, waiting for the supply chain to improve and prices to fall. It is a factor in why production and drilling rigs are lagging what we had at the time the pandemic started. It takes time to unravel the mess caused by the lockdowns and supply chain issues.