Buy my book on Amazon –
The Appraisal of Mineral Rights by Terrel Shields
SVS, Inc. (Shields Valuation Surveys, Inc.) appraises ranch, minerals and vacant land. The firm specializes in appraising oil and gas mineral rights for mineral owners. We value mineral rights, oil and gas appraisal and provide well site geological service. We are certified general appraisers in both Arkansas and Oklahoma. We value surface and mineral rights, farms and ranches, and rural residential properties. We do not do secondary market work such as Fannie Mae, or FHA. We are not VA appraisers.
Services Include:
* Farm & Ranch Appraisal
* Mineral Rights Appraisal
* Geological Property Risk Consulting
* Expert Testimony
* Wellsite and Field Geology
From Cabin to Castle, large estates and mineral rights are our specialty.
Some services we provide
Certified Real Estate Appraisals
We appraise rural, commercial farm, and estate property in Arkansas and Oklahoma. We provide reports for legal and tax consultants, estates, and others in narrative format to USPAP standards.
Mineral Rights Valuation Mineral royalties are often valued for Estates, Litigation, and for taxation or taking purposes. Your CPA may value an income stream but the general rule is that those valuations are more than the market value for producing property and less than market value for non-producing (exploration) property. The reason is that production tends to decline with time therefore, royalty income is a declining income stream in most cases.Also, mineral appraisers with a geological background can make some judgments about the long-term potential of such royalty or mineral holdings.  In the market of 2020 and beyond, the collapse of the oil industry will almost certainly result in renewed purchasing of oil from overseas. That and a weakening dollar will result in renewed demand for oil. Hang onto your minerals, if not for you, perhaps for the next generation. And manage them. Know what you have.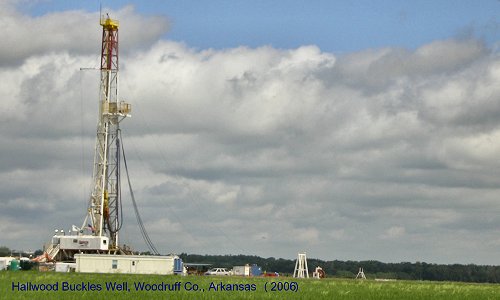 To properly do an oil and gas appraisal, the appraiser function is usually best separated from the estimating function. The estimating function sets up the parameters or forecast of the income stream by estimating the remaining reserves, known as the "decline curve". That function is usually performed by a qualified reservoir engineer or geologist experienced in estimating probable production.
The appraising function takes the estimate above and translates it into a traditional appraisal using the Income, Sales, and Cost approaches (actually the Cost Approach is rarely applicable.)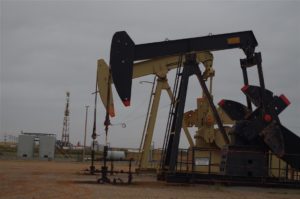 Wellsite Consulting
Having problems correlating your well? Are your mudloggers unfamiliar with the Arkoma Basin? I have 20 years experience in the basin as well as experience in the Mississippian Embayment at the extreme edges of the Fayetteville Shale Play. I have examined well samples from over 20 wells in Woodruff, Lee, Cross, Crittenden, and White Counties as well as numerous wells and logs from Faulkner, Conway, Van Buren, and Pope County. I also have experience with both mud and air-drilled shallow wells in E. Oklahoma and Arkansas. We have scope, will travel. Expertise and experience in SW Colorado, Arkansas, E & W Texas, and all of Oklahoma.
Terrel Shields
13257 Fairmount Road
Siloam Springs, AR 72761